Kimberly's Gallery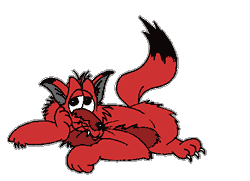 Congratulations you are visitor number





to visit my site!!!
Welcome and thank you for visiting my personal art page. This page is dedicated to my friends who inspired me to draw these pictures.
Please note that this page is best viewed in Internet Explorer and does not work correctly in Netscape.

There have been numerous updates in the Gallery Section with new breeds added as well as a few non-dog portraits. The updates are way to many to be mentioned at this time, but I will say they are worth looking for!

Introduction
My name is Kimberly Miller, and as you have probably guessed this is my art page. I am 19 years old and drawing is one of my favorite hobbies, and after the encouragement of my friends I've decided to put them on the net for all to enjoy.
It is my hope that you will enjoy viewing my artwork as much as I did creating it. If you wish to contact me for any reason feel free to email me.

Please note: all artwork featured on this site is copyright K. Miller, 2002
Images cannot be used without permission.

Please Choose a Page

Two versions of a drawing I submitted for the Collie Club of Canada Logo for the National on PEI